That Time Parker and I Went Shopping with His Walker
SPOILER ALERT: It was a disaster.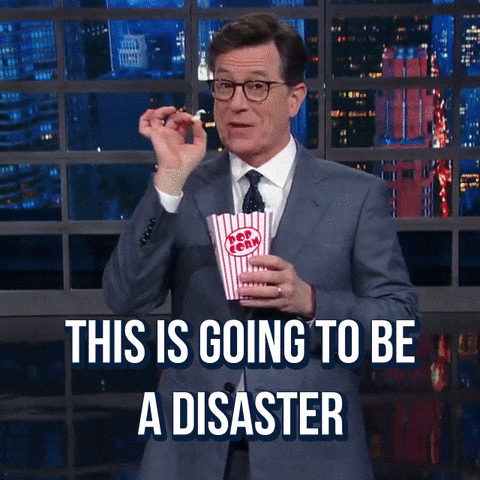 Over the last year, we've been slowly using Parker's walker as more of a mobility device as opposed to just a tool we use during physical therapy. Our favorite place to go is Lake Springfield, where there is a long paved trail with an even surface that is perfect for Parker exploring on four wheels.
It's been a novel experience to see Parker move about with independence at 3 – 4 years old. Usually when we are out, I'm either carrying him or pushing him in the stroller. With the walker, I get the joy of seeing where Parker chooses to go. Plus, this growing boy is getting heavy! As much as I'd love to, I can't carry him around forever. Even his stroller is getting too small as his feet are starting to drag on the floor.
We've made successful outings with the walker at places like the Discovery Center, the Nature Center and Bass Pro. At these places, we stroll around at Parker's leisure. Want to stand in front of the fish tank for 15 minutes? No problem. Want to zip to the other side of the room to check out something that caught your eye? Have at it.
A few weeks ago, I decided to brave the grocery store – just me, Parker and his trusty walker. We spent the first five minutes standing in front of the store as I coaxed Parker to follow me in. Once we finally got it the store, I couldn't get him to stop. I was on a mission for a bag of salad. But Parker was apparently on a mission for bananas. And salad dressing. And potatoes. He wanted to touch EVERYTHING. Now picture my frazzled self following behind, apologizing to people as Parker cut them off or stubbornly stood in their way.
Finally, I grabbed a bag of salad and managed to get Parker to the checkout lane. Seeing I had just one item and a spazzy child on wheels, a sweet lady in front of me welcomed us to go ahead of her. I politely declined, but she insisted. Checkout is packed and I'm desperately trying to not make a scene. Once we switched spots in the narrow lane, we realized the cashier had already started ringing up the lady's items. By this point, I can feel everyone in a 20-foot radius starting at us, wondering what the heck is going on. Thankfully, someone opened up the checkout lane next to us, so Parker and I stumbled to the newly opened lane to purchase our salad and leave the store with some dignity.    
Even though it may be easier to stick Parker in a cart (although he is on the verge of outgrowing those too) or do store trips solo, we will continue to do outings with his walker. Just like with any 4-year-old, some trips will go well and others… not so much. So if you see us out, I apologize in advance if Parker runs over your toes.
Much love, 
Kathryn
Please reload